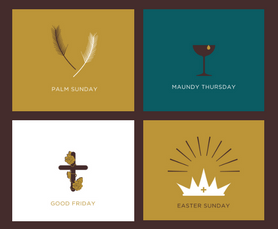 Sunday, March 25
Passion Sunday
Procession of Palms, children
8:45 & 11:15 a.m.
Thursday, March 29
Maundy Thursday Feast
6:30 p.m.
Reservations required (We have reached capacity for this event!)
Friday, March 30
Good Friday Service of Darkness, The Passion According to Matthew
7:00 p.m.
Redeemer Choir, Joonho Park, organ
Sunday, April 1
Resurrection Sunday
Regular service times!
8:45 & 11:15 a.m.