Redeemer Youth
Our regular Sunday evening meetings will kick off on September 16. Email Daniel Eaton to be added to the list for all the latest news and plans! eaton0812@gmail.com
Youth Director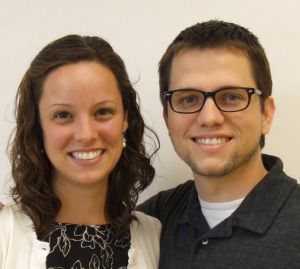 Daniel Eaton is part of  our ministry team, serving as Youth Director of our Presbyterian Youth Group (aka PYG) for grades 6-12. Other members of the Youth Ministry team include: Clayton Knippa, Caroline Barta, and Amy Frost. Daniel and his wife Ashley moved to Austin in 2011 to pursue a PhD in Philosophy at UT. Before that he studied at Biola University in California and received his master's degree in Philosophy of Religion and Ethics. Daniel and Ashley are the parents of a son and a daughter.
A word from our Youth Director:
"Few things are more tragic than a student who abandons the faith after being raised in the church. A recent study Barna Research Group shows that nearly 6 in 10 students will leave the faith! This most commonly occurs as the student transitions out of their home into college life.
"A primary goal of the youth group at Redeemer is to prepare our students for this transition. We do this by using lessons that challenge students to reflect on and understand the foundations of their faith, and not just fill in the blanks with the correct answers. We encourage our student to make their faith their own. For example, we've had lessons on the reliability of scripture, the possibility of miracles, the historical evidence for the resurrection, the interaction between the Old and New Testaments, and on the challenge that suffering poses to Christianity. Students are hungry to understand the foundations of their faith; the reasons that give us assurance of what we hope for.
"The youth group is also a great place for students to start developing habits of service by leading the other students in worship, taking photos, leading games, and preparing snacks, among other things.
"Lastly, the youth group is a great place for our student to build rich relationships with others. It's a great opportunity for them to build deep friendships with each other, to connect in a mentoring relationship with one of the youth leaders, or even to get some one-on-one time with a church elder that's come to give a guest lesson. We play games together, break bread, and have loads of fun.
"It's a special group. We hope you join us."  Daniel Eaton
School of Discipleship  Sunday mornings at 10:15 a.m. during the fall and spring semesters.
Grades 6 through 8 meet in Room E211 and are taught by the team of Wes Strickland and Adam Walton; Grades 9-12 are taught by John Roberson and Grace Einkauf in Room E212.
Youth Group meetings  for Grades 6-12; during the school year, Sunday evenings at 6 p.m. (games, lesson, prayer, snacks, etc.) in Room E212.
For information about youth activities, contact Daniel Eaton at eaton0812@gmail.com.